Please note: There may be a delay in despatching your order during our Black Friday Sale. Once your order is despatched, you can expect it to be delivered according to the shipping time frames below

Please find below our estimated shipping times from despatch for the following countries: Austria, Belgium, Croatia, Cyprus, Czechia, Estonia, Finland, Greece, Hungary, Iceland, Ireland, Italy, Latvia, Lithuania, Luxembourg, Malta, Norway, Portugal, Romania, Slovakia, Slovenia, Spain.
*Please note, due to the ongoing conflict in Ukraine, shipping times to mainland Europe current have a 1 week delay on top of the shipping times outlined below.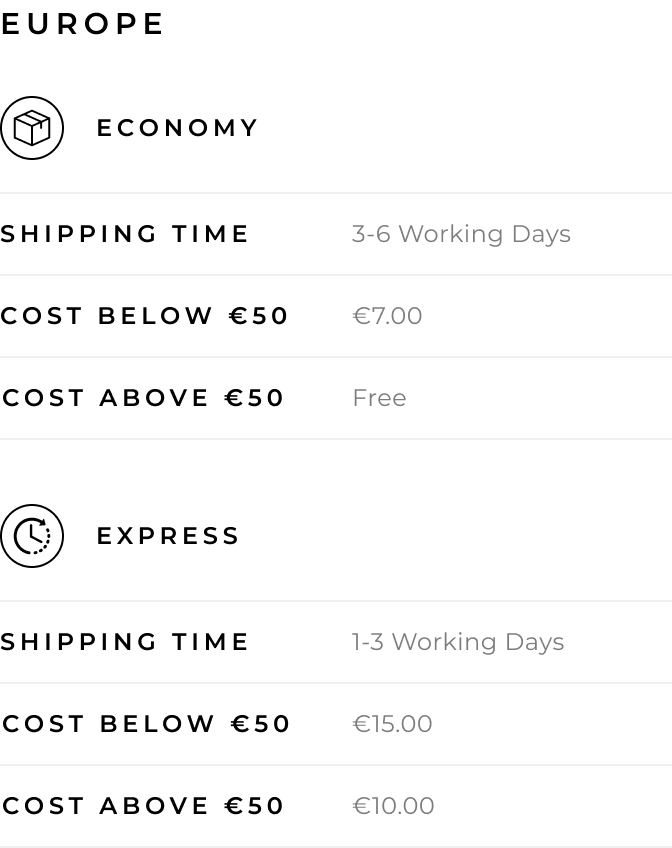 Shipping to Ukraine is currently suspended.
Please note, the following countries only have express delivery available. Please see below our estimated shipping times from despatch for: Åland Islands, Albania, Andorra, Armenia, Belarus, Bosnia & Herzegovina, Bulgaria, Faroe Islands, Georgia, Gibraltar, Greenland, Guadeloupe, Vatican City, Mayotte, Moldova, Monaco, Montenegro, North Macedonia, San Marino, Serbia, Turkey, Ukraine.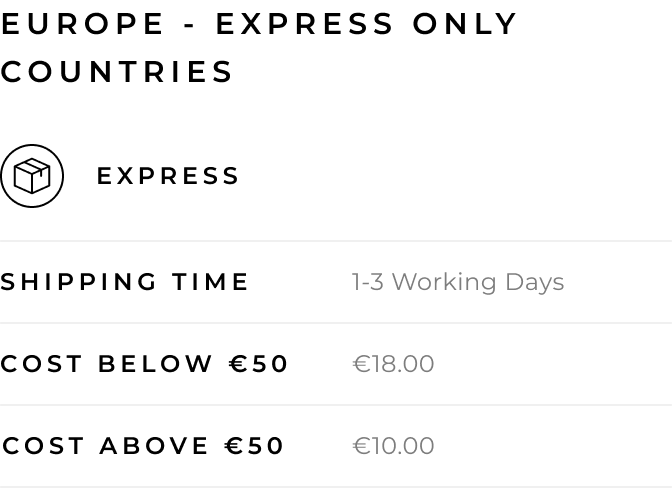 Shipping to Ukraine is currently suspended
Please note:
Express orders must be placed before 4pm CET Monday - Friday to be processed on the same day. Express o

rders placed after 4pm CET on Friday and over the weekend will then be processed on the next working day. Please note during bank holidays, your order will not be shipped until the next working date.
If you are waiting for longer than the proposed shipping time frame, please get in touch with our Lounge Experts right away so we can investigate and find a solution as soon as possible for you.
Free Shipping and discounted Express Shipping is not currently available in all countries.
We do not currently deliver to Russia.